Kelli Fisher (Date Coach/ Matchmaker)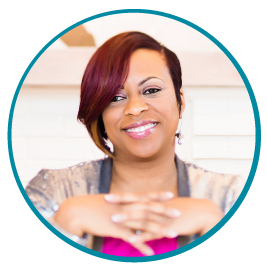 Thank you for taking the time to visit our site.  I'm very excited that you have chosen to connect with us.  By the way, I'm Kelli — half of The Matchmaking DUO™ and I'm delighted to share a little about myself with you.
Every day I see busy professionals trying to establish a work-life balance. It's a tightrope act that I know all too well. You see, for years I operated as a high performing executive with a pretty hectic personal life.  Sometimes I still wonder how I managed it all.
When I think back, I suppose that my desire to cultivate balance is what led me to discover my passion — helping others find and sustain healthy, balanced lives and positive relationships.  Once I came to that realization, becoming a Certified Relationship Coach and Professional Matchmaker was the natural progression of my deeply rooted passion.
I didn't just wake up one day and decide to "believe in love".  Every step of my life's journey has reinforced my belief that a life without love is simply incomplete. Every day I strive to assist others in finding their path to completion, and today I would be honored to facilitate you on your journey.
In the meantime… Here's to love!
Kelli
Fun Facts About Me:
You Might Not Have Guessed: That growing up I was an accomplished violinist.  I even played at Carnegie Hall and a concert tour in Poland, which was amazing.
How I Create Balance: This year my goal is to learn how to ride a horse and make time regularly for a good game of tennis. I'm never too busy for a massage or a trip to the beach, where the water is blue (I can feel the sand in my toes already)!
My Idea Of A Great Date: An authentic fine dining experience; preferably in a family-owned establishment where the people are friendly, the food is great, and the conversation feels like the two of you are the only ones there.
My Guilty Pleasures: Hot chocolate, chai tea, warm gourmet cookies, great shoes, and dazzling earrings
My Biggest Fear:  I was born and raised in New Jersey and will forever be a Jersey girl.  But I've always loved the South, North Carolina specifically, and vowed to move there one day.  A few winters ago, after exiting the train into New York City for work, I was walking through the streets in the freezing, bitter cold; and at that moment, I decided it was finally time to relocate. I promised myself it would be my last winter living in the Northeast.  Of course, doubt and fear came to mind throughout the next few months as I had absolutely no family and a sprinkling of friends located in North Carolina.  But in my mind, it was pressing to shift my life toward the path I wanted to go. After finalizing the decision and operating daily toward that goal, 6 months later I said "see you later" to my very close family and friends and arrived in Charlotte, North Carolina; fearless and ready for new opportunities.  It was the best move I ever made, and here I am years later helping spread love one couple at a time.