Tana Gilmore (Relationship Coach/ Matchmaker)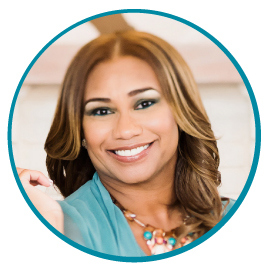 I'm always amazed when I'm constantly approached for relationship advice.  It has happened so often in fact, that I decided to become a Certified Relationship Coach and Professional Matchmaker.  My name is Tana, and I'm happy to say that I am an advocate for love and a supporter of the institution of marriage.
I have a confession:  one of my favorite pastimes is to talk to older couples who have been married for 50+ years.  The stories they share are often hilarious, and their advice is always profound.  One couple was very adamant in saying "You have to LIKE the person. It's obvious you love them, but do you LIKE them?!"  Who could disagree with that kind of logic?
One of my core beliefs is that you as a couple must be aligned in every way to sustain a healthy marriage. This includes the quality of their character and the depth of their integrity.  My personal mission is to help other people seek and find that "perfect alignment".  What more is left to say?
Just remember – I'm always rooting for love
Tana
Fun Facts About Me:
You Might Not Have Guessed: That I love to travel and I've visited 42 of the 50 United States and a host of international destinations.
How I Create Balance: I've become an avid runner, running over 26 races; and recently, my second half marathon (that's 13.1 miles).  I love hiking and sports (primarily football Go Steelers!). My personal goal is to learn something new every year. This year, it's tennis.
My Idea Of A Great Date: I'm a great cook and I really like to feed the people I care about. But any date that takes me out of my own kitchen is a great option for me.
My Guilty Pleasures: Fresh baked cookies, vanilla ice cream, and watching SCANDAL on Thursday nights cuddled with my hubby.
My Biggest Fear:  Growing up, I never learned how to swim. I suppose deep down I was afraid.  But that all changed after I nearly drowned while "swimming with the dolphins" on a company trip.  From that moment, I vowed to never go on vacation without knowing how to swim. That was in 2011 and by December of 2012, not only had I learned to swim, but I also competed in 2 triathlons. Yaaayyy Me!